HOUSING CHOICES in Cordoba
For small groups of students on internships, we can propose different choices of accommodation in establishments run by a family and situated in the same street.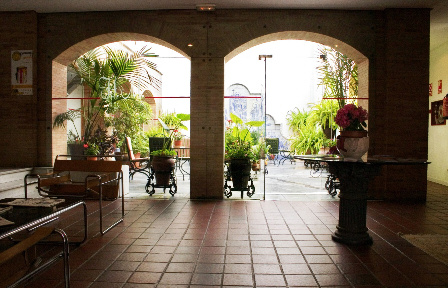 1- Accommodation in an APARTHOTEL equipped with a kitchen - in the historic centre.


For over 20 years we have sent customers to this cosy and clean central hotel with an exceptionally high level of satisfaction. The choice is :


a- Accommodation only.
b- BED and BREAKFAST (with a full buffet)
c- c- HALF BOARD
d- FULL BOARD (with the possibility of a packed lunch)


APARTHOTEL SERVICES (for our students):

• laundry in the hotel's own laundry weekends
• Free medical services for minor health problems

COMMENTS: We have a lady collaborator who lives next to the hotel and she can take care of providing students dinner. Because of her kindness and availability, she is a key person in our organization having daily contact with students.
2- Accommodation in a HOSTEL, rooms without a kitchen. Twins, triple and quadruple if necessary.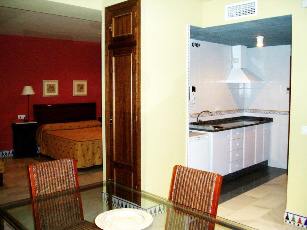 3- FAMILY boarding We have a wide network of families (we have organised school trips since 1990) with whom we have worked for many years, therefore we know them well. These families have a great experience in hosting students.
This is an interesting option for those students who wish FULL IMMERSION.
We have many references as to the quality of the accommodation we offer. Do not hesitate to ask us and we will gladly send it to you.